The Battle Against The Outbreak Of Coronavirus
ToysLord's mission as a company in the manufacturing field in the face of human disaster
The first coronavirus case in China occurred in December 2019 in Wuhan .
It took a few days for the public to realize the seriousness of the virus, but none of us thought it could be such a virus which would have brought a great impact like what we later knew to people's life and the economy.
On January 23rd 2020, the government of Wuhan announced the lockdown on the city, the other cities in China took stringent measures to contain the spread of the coronavirus almost at the same time, there were temperature checkpoints set up at every highway toll station and every supermarket entrance in order to guarantee the safety of the people.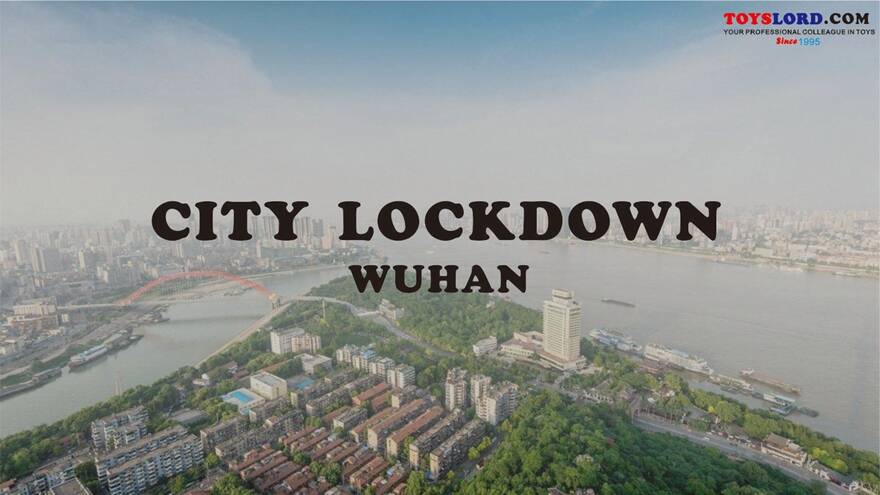 People were advised to put on a mask wherever they go, therefore the masks were immediately out of stock, every face mask on shelves in supermarkets and pharmacies was snapped up by the panic public.
safety goggles and disinfectants were on the purchasing list of almost every consumer. The consequence was that the price for face masks, safety goggles, disinfectants, rubber gloves or anything else related to the coronavirus protective measures were all jacked up.
Especially the face masks, it was soon out of stock.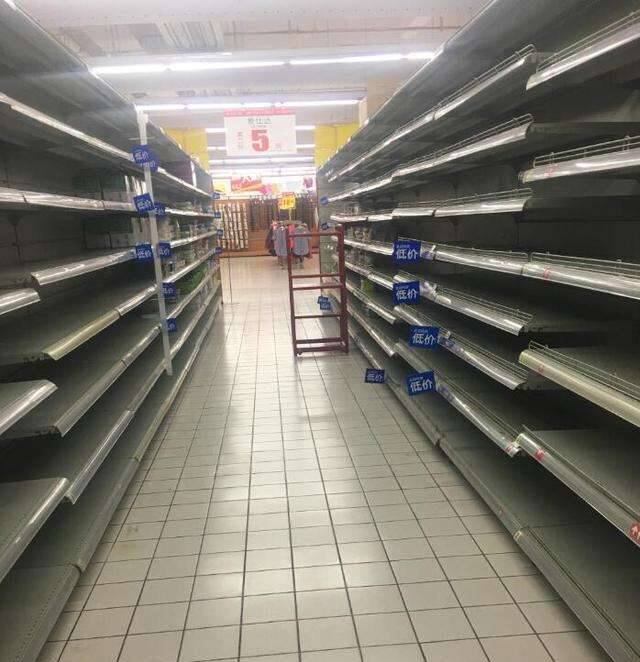 The situation deteriorated during the Chinese New Year.
As every Chinese person has to go back their hometown for reunion according to the Chinese tradition.
Therefore the lack of labor force is always a normality during the Chinese New Year.
The outbreak of coronaiviorius and the panic buyers for face masks made everyone in China anxious about the situation, the unit price for a single 3-layered-face-mask was surging rapidly to 1 USD dollar, but ordinary people still couldn't get one with that price.
Because the demand was far beyond the supply, no one could feed the appetite of a 1.4 billion population wanting a face mask per day all at the same time.
According to the data from the China commerce department: China produced 5 billion masks in 2019, 54% of the 5 billion was virus protective masks.
The daily capacity of masks was around 20 million in 2019.
But when everyone in China urged to have a face mask per day during the Chinese New Year, it was an impossible mission.
The supply shortage of face masks was a hot topic among people's ordinary life, most people reused their disposable face masks for many days, they developed methods to reuse the masks through washing, steaming, spraying alcohol on the surface of the masks etc.
There was news reporting a man suddenly fainted in the elevator, people around him thought he was infected by coronavirus, but the reason turned out it was because he sprayed too much alcohol on his face masks.
Reusing a disposable face masks was a wrong behavior, but what else could people do to protect themselves while they couldn't get new face masks. Even though experts on TV emphasized that reuse masks by washing , steaming and alcohol spraying could ruin the protection of masks, but people didn't have other ways to solve the face masks shortage problem other than doing it.
Many factory runners and business investors were planning to start a face mask factory as they observed this situation.
They forecasted face masks would be a top one demand before the vaccine is developed.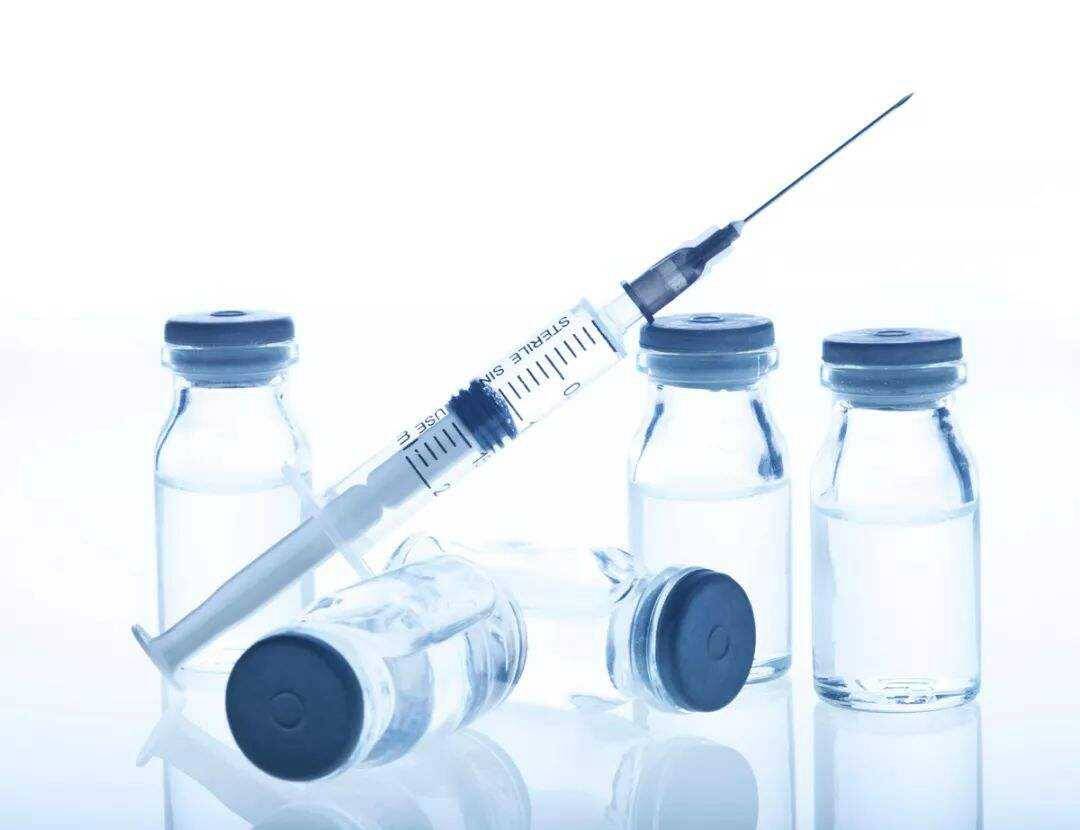 Running a face mask factory was an easy and low technical business before the coronavirus outbreak, it requires relatively low knowledge and skills to do it in comparison with many other businesses.
Therefore many businessmen were planning to start a face mask factory, all of them realized that the shortage of face masks could not be filled easily.
ToysLord was among them, but our mission was quite different, we were not only going to set up a face mask productionline, we were going to utilize our resources in the machinery industry to help local toy factories which wanted to set up their face masks productionlines.
ToysLord is a group company, it has invested many toys related businesses focusing on the toys industry, like injection machines and toys factories etc. we invested a toys automation machine company back in 2000s, it is now the biggest toys automation machine supplier in Shantou.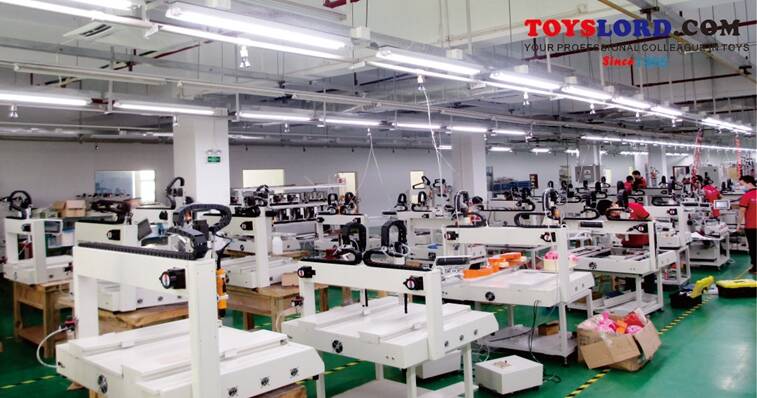 Making a face mask is not complicated, a face mask is consisted of three layers of different clothes: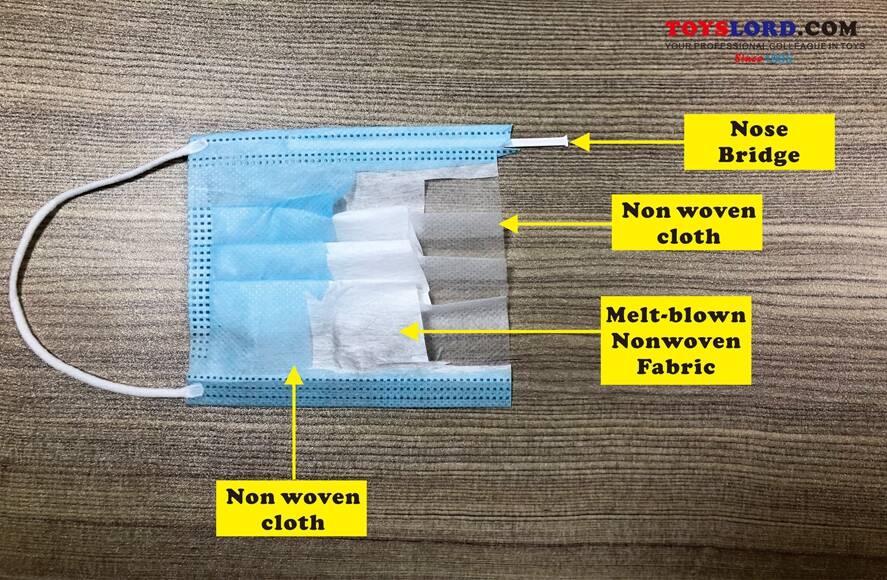 There were lots of mask making machine factories in China, as we foresaw the need for face masks was going to soar up even higher , we knew we got to take very quick actions to get our masks productionline ready, it was on 3th Febuary ,there were lots of people waiting to have a face mask in China.
We thought about making mask producing machines ourselves, but soon we thought it wasn't a good idea for us to make the machines on our own, because it would take much time for adjusting, testing and observing the stability of the machine before it could be launched into production.
Time was the most precious thing above all.
Therefore we chose to utilize our resources and advantages to acquire the machines from the market directly as soon as possible, during that special period of time, even a single mask making machine was pre-ordered, it was thankful to our experience and accumulations in the machinery industry, we derived our machines from a partner factory, during that special period of time, it was difficult for people to get a piece of face mask let along getting a masks production line.
It was on 16th Febuary, we tested our first masks production line.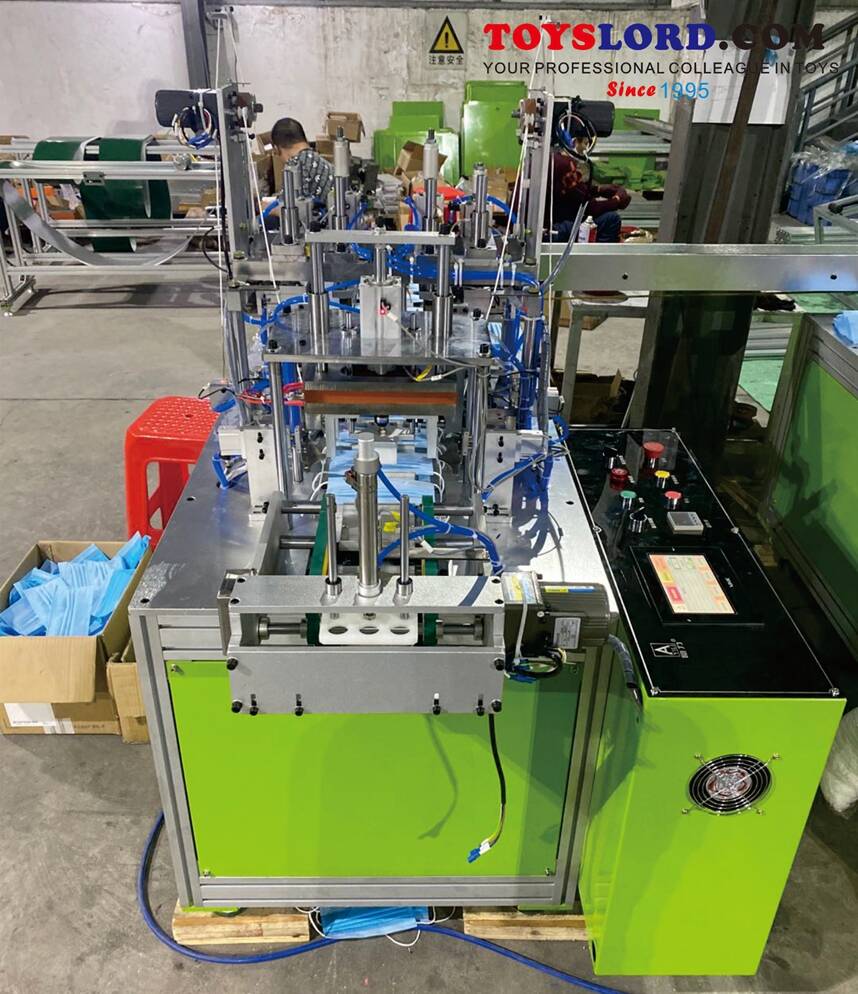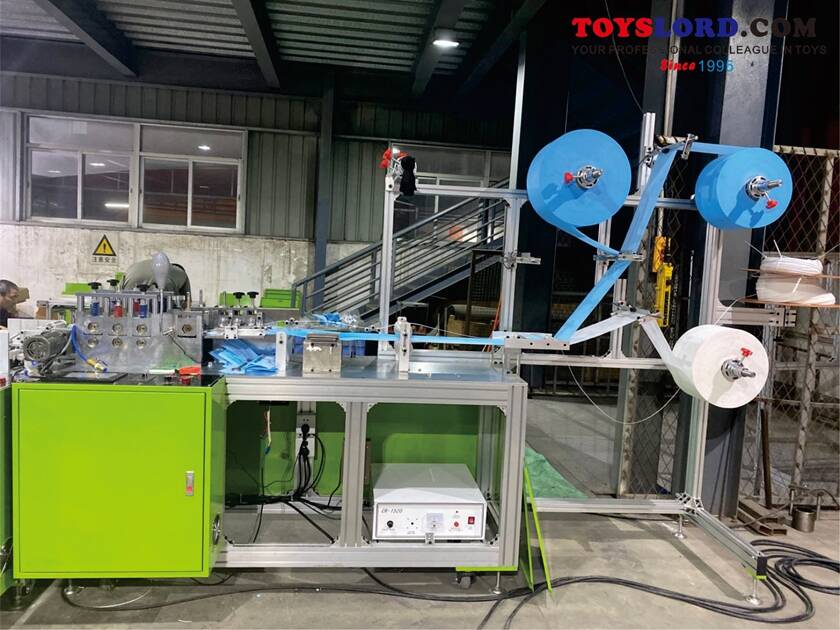 On the second day, we quickly put things into production for supplying the urgently needed people.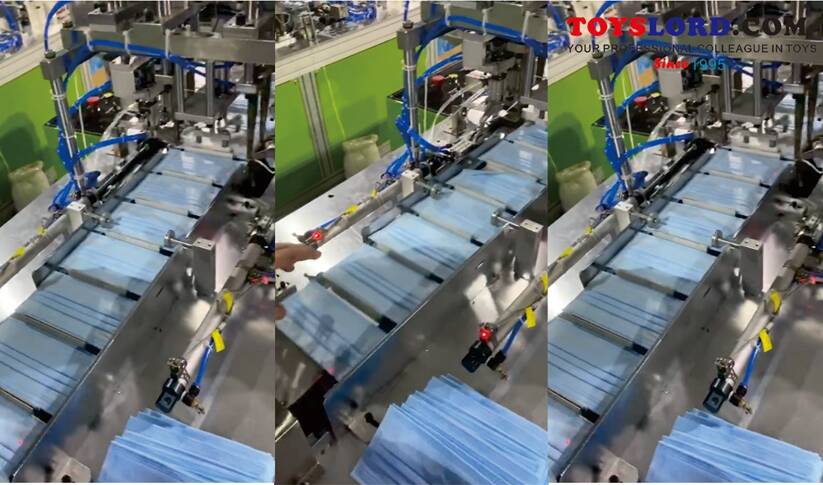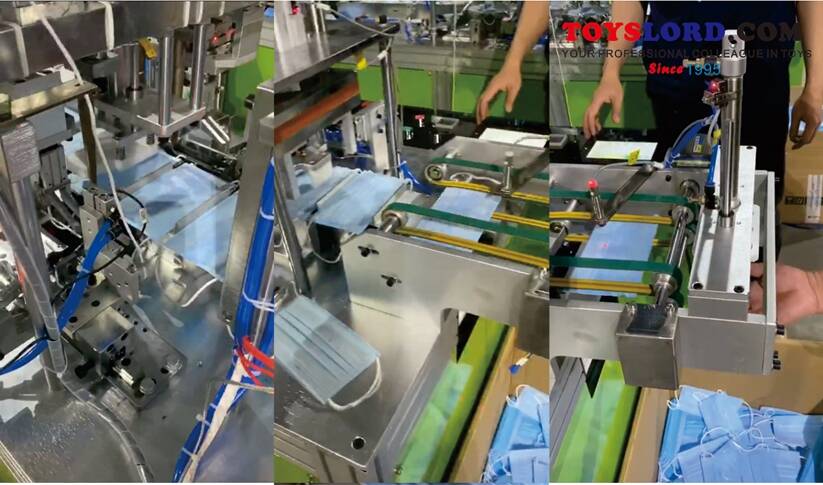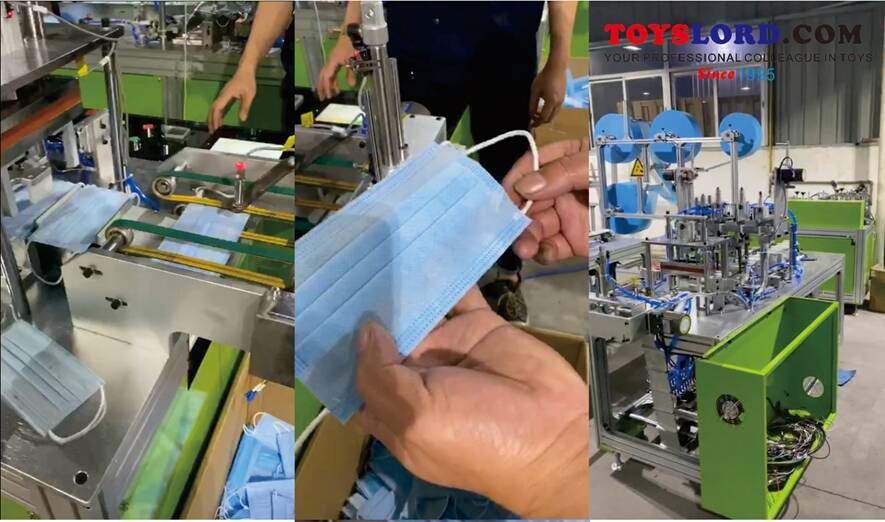 Soon as our production line ran smoothly, we knew our role is to attract more people start making face masks like us, it's because one factory's ability is very limited in that urgent situation, we want more factory runners to join and produce more face masks, there would be more skillful workers to help combat the shortage of face masks once more factory runners came into the masks making industry.
Our successful model in making face masks did attract factories to do so, there were 5 other factories ordered mask production lines from us before the end of Febuary as the investment of a mask factory is not high, therefore the number of masks factories climbed up quickly.
Even though all of us know most of the mask factories will definitely be out of business after the virus is cured, but there were more and more bussinessmen thoughout China openning masks factories as the threshold of starting a face mask factory is low, you just need a few machines and a few hardworking employees for starting up.
Since we started our first mask production line, it attracted more than 20 local factories to start mask production lines, we were very happy to see this, because that was what we wanted to see.
Some of our client mask factories: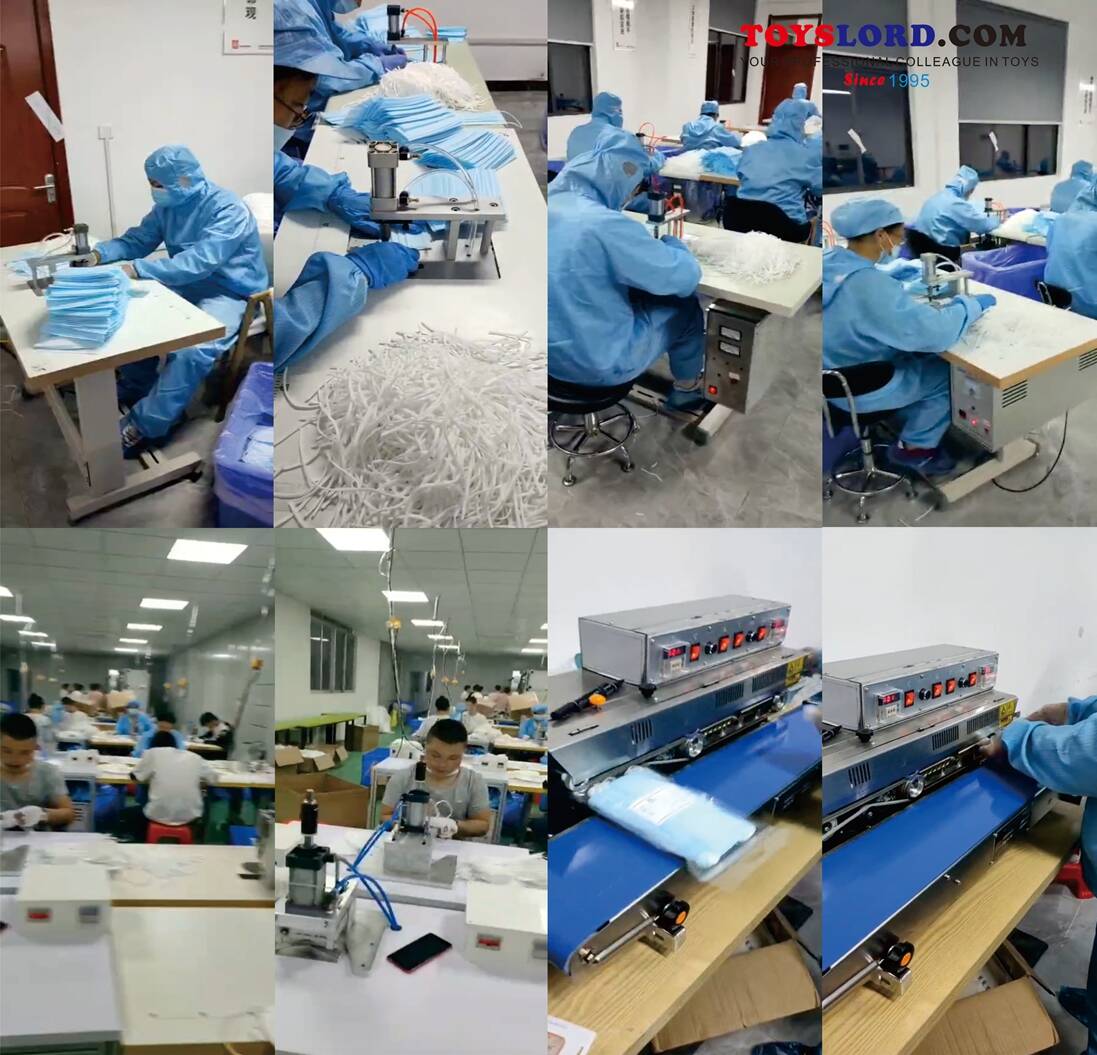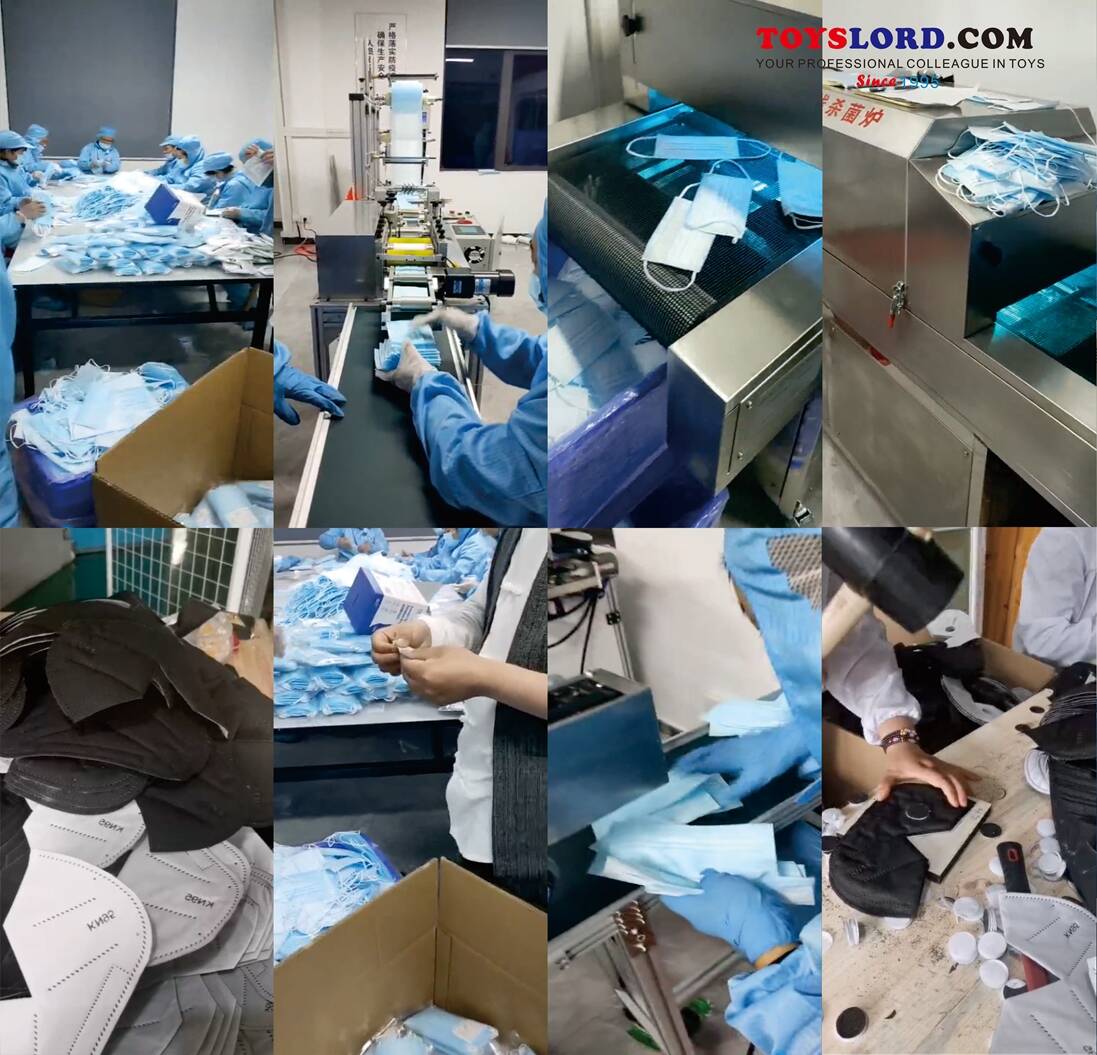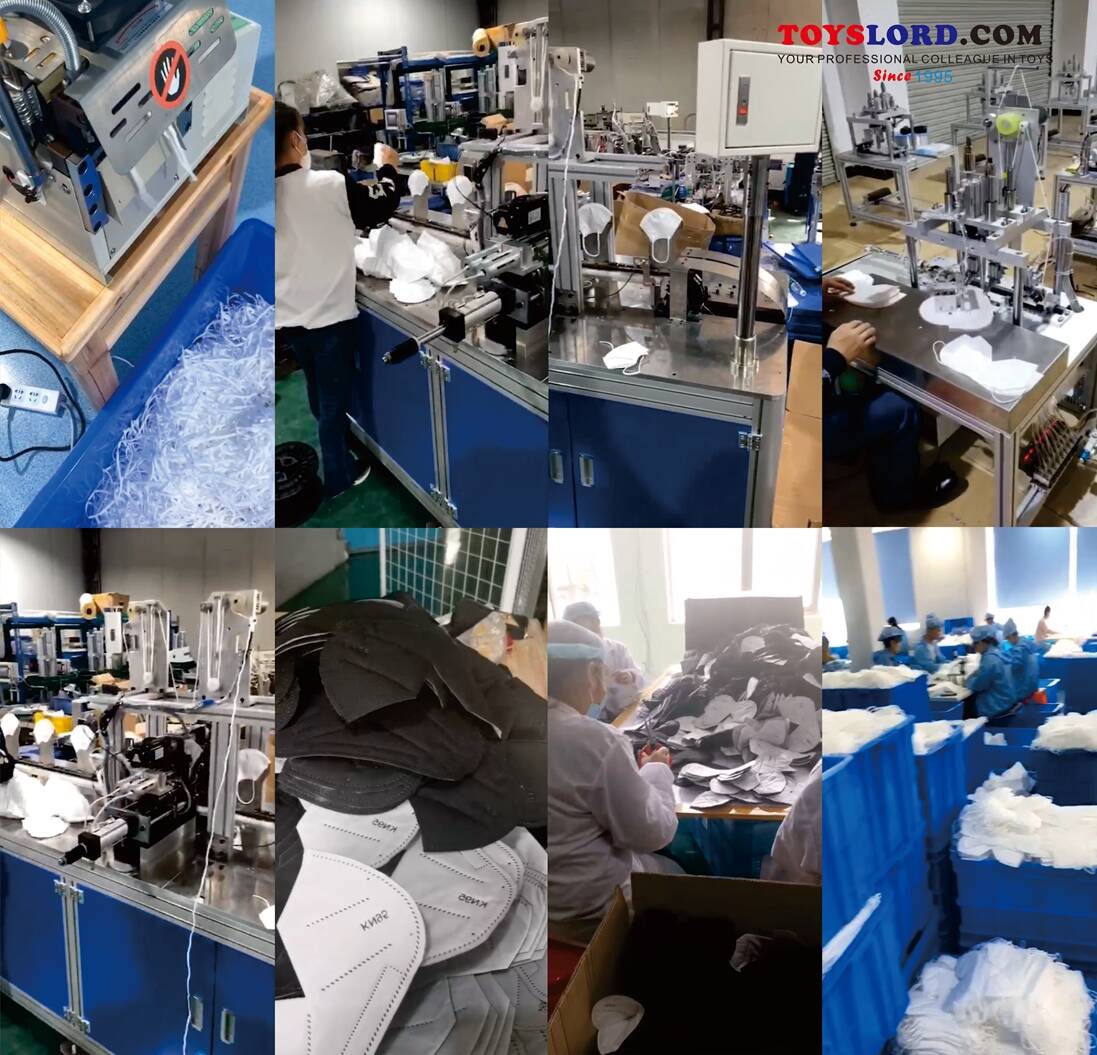 It was around March, we heard the coronavirous was spreading outside China, it was very sad news.
Later Italy became the most heavily-stricken country, everyone feels sad for what was happening in Italy.
A client of Toyslord, who is an Italian but imigrated and doing business in Chile since she was a teeanger, She is our client but our relationship has become close friends, she wrote to our colleague and said she was extremely frustrated about the situation in Italy, she droped tears frenquently during that days. It was a very sad email she wrote, it was a very sad story the human beings share.
It was sad news, and it was a correct decission we took to start a mask production line so earlier.
After March, we received lots of E-mails from our clients for mask orders, and we have the ability to supply our clients with the masks which could save them from harm.
what we could do is so less, we could only provide face masks, we wish there are vaccines available to cure it and the world becomes a nice place again.
Postscript:
Date:2020-4-25
1:The masks industry is changing rapidly, after 15th march, the demand of kn95 dramatically went up.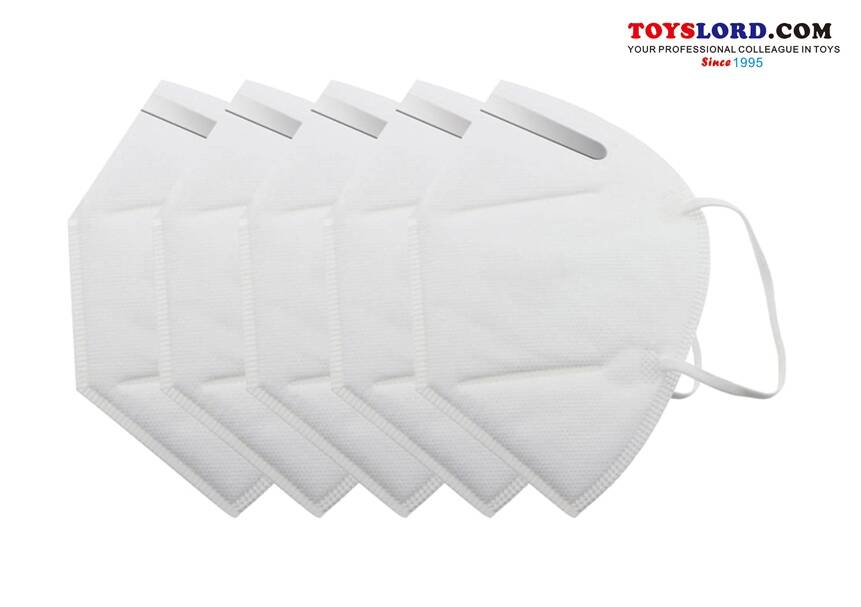 2:The price of meltblown nonwoven fabric(China-Standard) was $2750 per ton in 2019, the current price is:$81159 per ton(approximately 29.5 times higher than it was before the outbreak of coronavirus, so you could imagine how crazy the market is).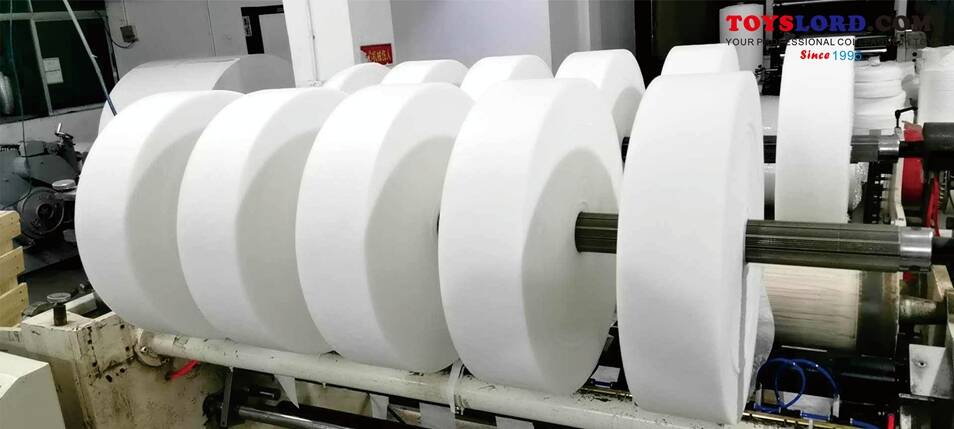 3:There are about 50 thousand mask factories in China, 95% of them are new factories(Set up after the outbreak of coronavirus).
50 thousand is just a rough number of the face mask factories, there are many more factories unregistered that are not counted.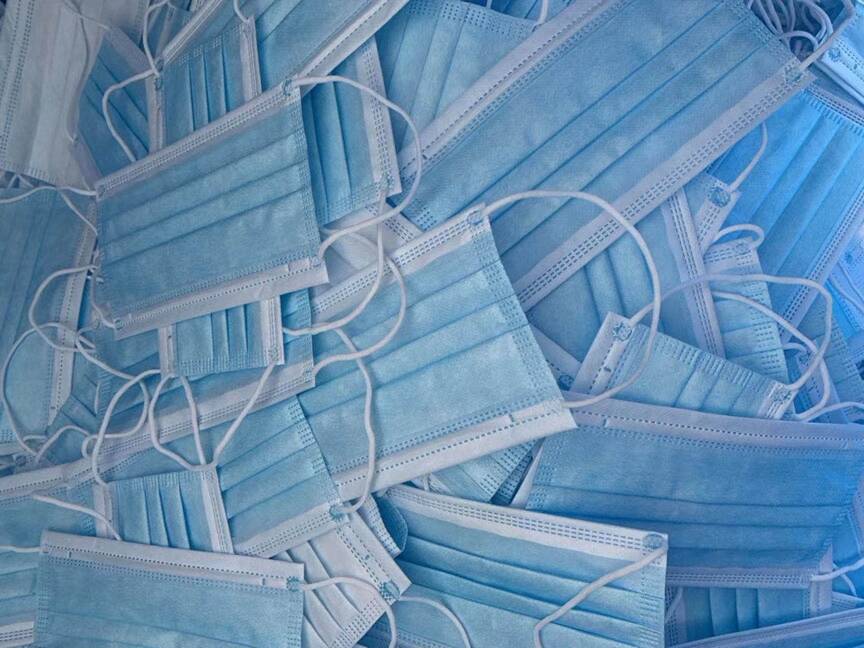 4: DHL, TNT, UPS, FedEx including all the other express delivery companies were all flooded with masks, a lot of goods arrived in their warehouses and awaited for days to aboard the cargo aircraft.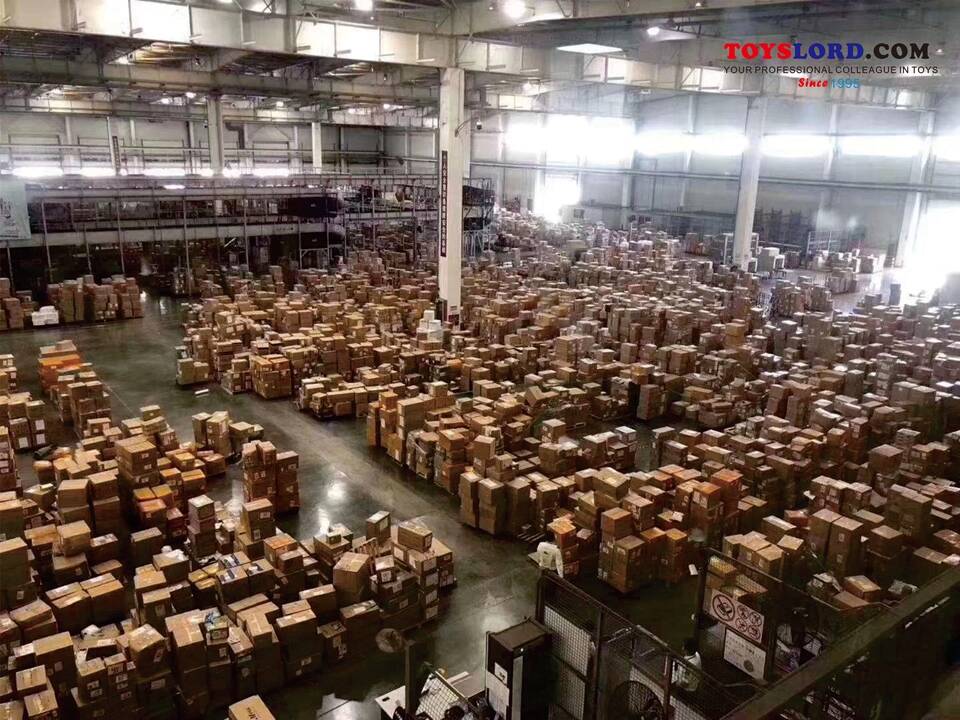 Again, We wish the scientist could develop vaccine to cure the virus as soon as possible.
We are living on the same planet, we are one family.
Let's make the world a better place.