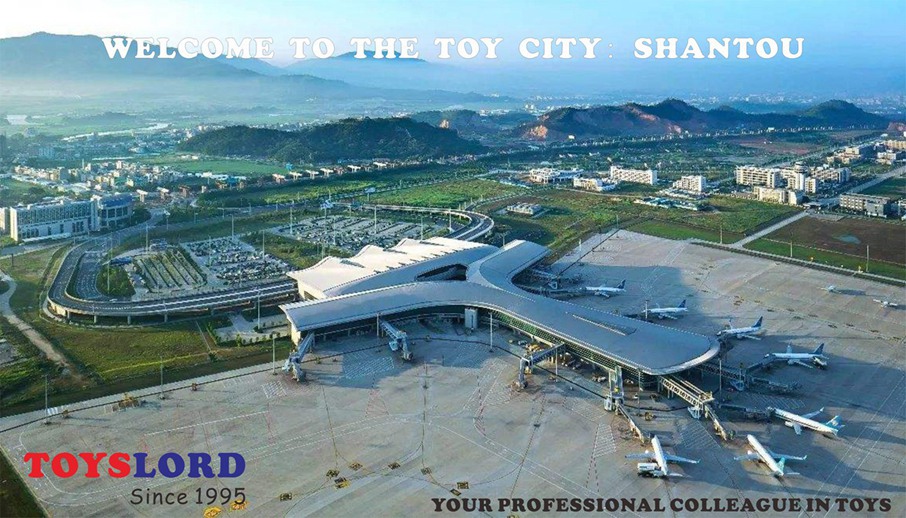 1:Knowing more about the toy industry
There are mainly four kinds of toys in the Chinese toy market
1: Plastic toys
2: Silicon toys
3: Plush toys
4: Wooden toys.
In this article, we are going to talk about the important knowledge in the Chinese toy industry, and the instructions of how to be a smart buyer to import toys from China
In this article, I want to mainly talk about the plastic toys industry.
There are two deciding reasons:
a: Everyone has his own professional field, as working in the plastic toy industry for more than a decade, the knowledge I accumulated in this industry is firsthand and it's going to be helpful for startups and even regular toy importers.
b: The export volume of plastic toys dominates the total export volume of the Chinese toy Industry:
Its categories are the most complicated one:
Toy category (Made in Chenghai Shantou)
【The whole category of plastic toys】
First of all, I am going to write for startups, it's really important when they want to start a business without relevant experience in this industry.
For startups:
When you look at the seemingly uncountable kinds of toys, you may get confused.
What do I choose to buy?
What should I import?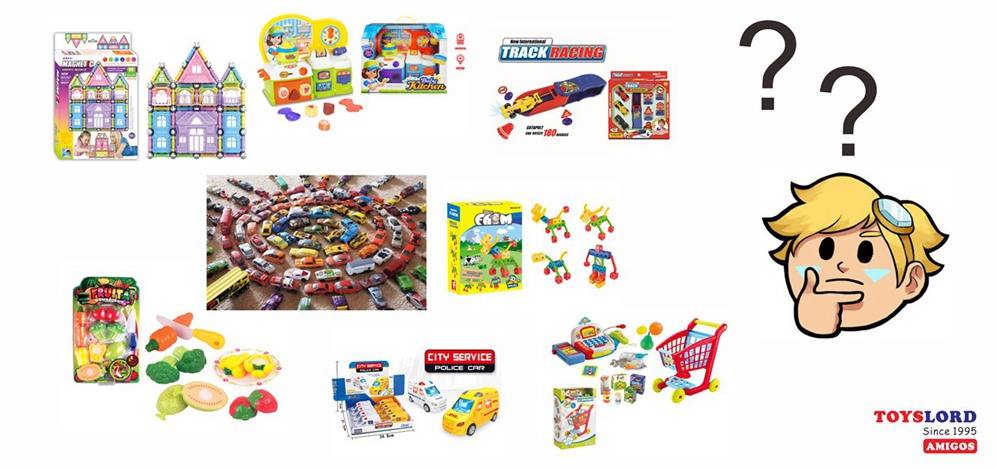 Remember: If you plan to sell them offline, for example you have a store in your city, you must study your local market yourself, experienced toy sellers could recommend you products that sold better in your region (maybe in last year, or maybe they are selling steadily in the last decade), but please bear in mind: you are the one who's responsible for your own business, you must have a clear market positioning in your mind.

Why do I emphasize on market positioning?
For startups in the toy industry, they usually feel funny about every kind of toys.
I knew a client who's experience could be a lesson to you, it was the first time he visited China(the first time he came to China, we didn't know each other yet, the story below was between him and his previous toy supplier)
The first time when he visited China, he was with a supplier who he found on the internet, it was a nice journey to him, but it wasn't a successful business journey as he said. He aimlessly purchased many kinds of toys that he thought were interesting and funny.
The result turned out that he bought too many products which he couldn't sell well.
Actually there are no bad products; there are only products not suitable for one's market.
Example: you sell toy fans in the winter, and sell beach toys when there's no beach around your city, do you think they will sell well in your local market?
Remember: almost every salesperson's task is to sell you things they think are good, but you are indeed the one who's responsible for your own business, you must clearly know what is your market positioning.
This client targeted his market on RC toys later, he said he has now found his clear positioning in the market.
What about yours ?how do you position your business?
Working as a salesperson for years.
My personality has developed with the market and it was changed a lot by the global market.
From my own experience:
The first phrase of being a salesperson is learning to sell
The middle phrase of being a salesperson is learning to listen and react.
The third phrase of being a salesperson is to be a professional colleague of them, and stop clients from buying something sometimes.
Evolving to the third phrase for a salesperson is difficult, there are too many factors could stop it.
Because selling more products to clients is always the priority of a salesperson in every company.
Story 2
There is a fresh story I'd like to share
A client visited me in May 2017, in the last day of his business journey in Shantou, he asked me two questions
1: why did you stop me from buying more of that Item, it's hot, isn't it?
2: I purchase more, and you will have more profit, why did you warn a customer not to buy more, it's not like a typical salesperson who always asks clients to buy more, may I know why?
The Item we were talking about was: Fidget Spinner
My answer was:
If you were an experienced toys importer, I would not give any comment, because you must confidently know how to sell them out, but your business is just a startup, that's why I gave you advise according to my own experience.
I analyzed the situation for him below:
a: Fidget spinner is hot, we all know that.
b: Fidget spinner is new, nobody knows how long it could sell as hot as it is now.
c: It's about to be June, your toys are estimated to be arrived in July.
d: The unit price of fidget spinners is high now.
(Fidget spinners were so hot selling at that time, even the price of bearings which is the necessary accessory used inside fidget spinners were driven crazily high in the second quarter of 2017)
e: Every businessman has his own purchase budget, I stop you from buying something, and you would look for something else instead. If you purchase wrong Items, it will just become harm to your budget.
I want my clients to become a regular buyer, but not the one who loses faith in the toy business.
I could understand the feeling of clients who import the products and they don't sell well in the end, that's very sad.
That's why I warned him not to buy too many of that Items, what if his toys arrive in July and start to sell in August, the local market may have been saturated with fidget spinners, how could he sell them at a reasonable price then?
Buying other products would be a better choice in that situation.
The result was: This client's toy products arrived in July, End-customers' demand for fidget spinners have declined so much in his local market.
The unit price for fidget spinners have also come down to a reasonable level in Shantou China as well.
Fidget spinners were a temporary trend, it will not always sell that hot.
2: How many ways to look for a toy supplier from China?
There are several ways recommended below.
a* Use Google to find out your supplier.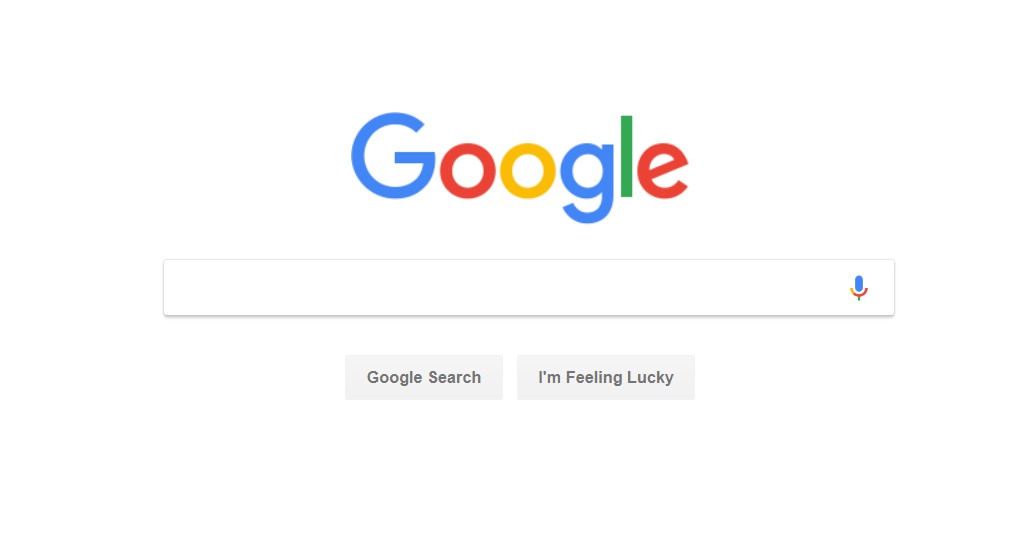 This is the most convenient way as you could even find out 50 plus suppliers within a day.
b* Canton fair (China Import and Export Fair) or Hong Kong Toys & Games Fair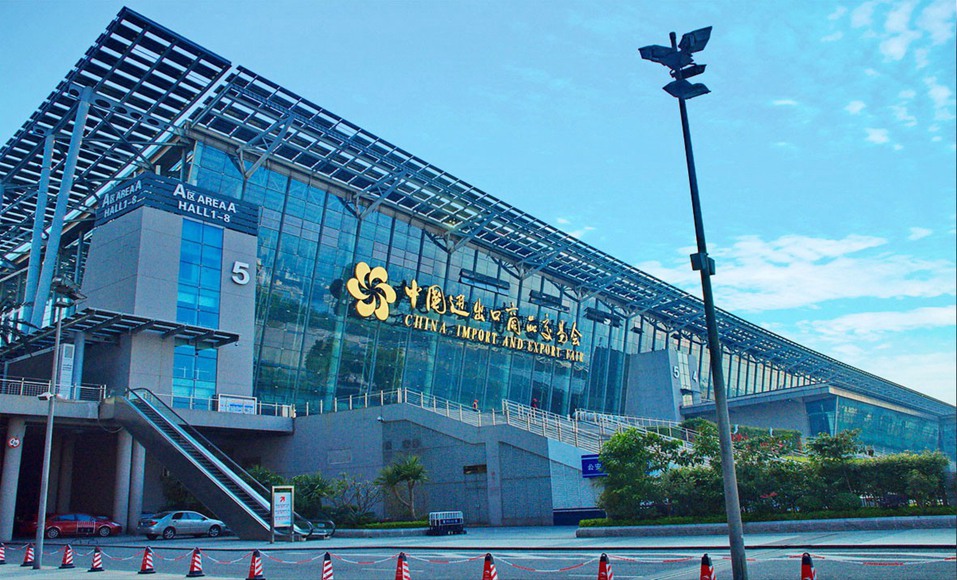 The both fairs are well-known in the toy industry.
They are both leading fairs.
You could attend them both or you can choose to attend one of them if you don't have enough time.
You may be interested about what's the difference between the canton fair and the Hong Kong Toys & Games Fair:
I make my conclusion here first:
To Buyers
The answer is: No too much difference.
Basically, the both fairs are open for business, they won't reject any legitimate toy traders or toy factories.
We just bring our best products and go there, most of us don't specially prepare different toys for different fairs, we just bring the latest and the best.
Toys companies and factories are frequently contacted by booth booking agencies before each opening of the fairs.
I also can't figure out why the agencies have my contact information.
It seems every booth booking agency has the same list of potential customers.
No one knows how many booth agencies are there in the market, I can just say there are too many to be counted.
To toy suppliers (traders and factories):
What's the difference between the both fairs?
Canton Fair:
Suppliers think: It's a government held fair and it's held in the mainland of China, businessmen worldwide want to import toys from China, so they will come and choose their suppliers here.
Hong Kong Toys & Games Fair:
Suppliers think: Hong Kong is an international city, I want to sell my products worldwide, it gives an enough reason for me to go there.
Remark:
As there are many ways to expose their products to clients nowadays, not all the businessmen have the same passion to exhibit products in fairs in comparison with the past.
Another main reason is about the cost and the energy spent for each exhibition.
C: B2B platforms

Alibaba, Global Resource, Made In China etc. are platforms for finding suppliers.
Personally I recommend it as an "auxiliary option".
It's because B2B platforms don't always provide better options for choosing suppliers.
It's because the rules it apply:
B2B Platforms are functioning with a basic rule of money policy.
It leads to a money burning game sometimes:
Top suppliers on B2B platforms are top money spenders.
The rule of B2B platforms doesn't really reflect the true value of a supplier.
Example: Most of us trust Google's search results.
It's because Google has a neutral position for the rakings of each result.
It's also the reason why Google stands on top.
But B2B platforms aren't working like this:
The more money you spend the higher ranking you get.
Then who would pay for the cost of the ranking?
Answer: products.
For instance:
In January 2018.
A friend of mine who's a manufacturer of Fidget Spinner told me
He wanted to shake off his fidget spinner products, the demand of fidget spinners aren't as high as before.
He wanted to sell his stock fidget spinners at a cheaper price and clear them all from his warehouse, the quality of the products are good, he just wanted to stop it and move back to his toy kitchen play set business.
The unit price of fidget spinner he sold months ago was 1.2 USD, the stock price he came with was 0.35 USD.
If I posted it on B2B platforms and paid for the keyword of fidget spinner, do you think the price could still be sold at 0.35 USD?
That's impossible, because you got to pay for every single clicking.
About the supplier difference on B2B platforms:
What's the difference between "Gold supplier", "Assessed supplier" on B2B platforms
Any difference?
No difference
Every supplier is a Gold supplier as long as he pays the annual charge.
An Assessed supplier's annual charge is two times higher than a gold supplier.
What charge do you pay, what "supplier" you become.
3: How do I choose a supplier?
When you've found your potential suppliers, the next work is to decide who are you going to cooperate with, it's always hard to decide which of them is the best for you as you don't have enough experience.
A common mistake which may be made by startups:
Some business beginners may make a mistake about: "A good supplier must be the one who reacts to me quickly and warmly."
That's partly right.
But the truth is:
A good supplier doesn't always react quicker but will always be better in details.
There are many reasons for a good supplier to be stuck with work and respond slower, but a good supplier is always the one who's meticulously dealing with details.
So please be patient sometimes.
Do not judge anyone too quickly.
.
Looking for a best supplier from China is not easy, but there's one thing which is so clear to you while you are looking for a good supplier:
What products are you looking for
What suppliers do you contact.
Some sourcing agencies claim they could source all the products in the Chinese market professionally: Because they live in China.
That's not true.
It takes so much time and effort for a salesperson to learn in a new industry before they could independently do business, let alone people who trade with all kinds of things.
Toyslord is the kind of company which has a mold factory, the key part of toy business since every part of a toy product comes originally from a mold.
With a background like this, I was also not confident enough to say I knew completely everything about toys professionally.
What about the material used, what about the arrangement of production processes.
It takes years to learn.
I could just say I've become professional until my eleventh working year in the toy industry.
And I am still learning new things every year.
Sourcing is not only a job, it's has come to a battle of profession VS profession, who's more professional, who will survive till the end.
It's also a problem faced by toy importers as the competition in their markets is also harsh nowadays.
How professional is your supplier makes how professional you are.
4: Buyers must know: where are the plastic toys made in China.
The city of toys: Shantou
The downtown of Shantou toys: The Chenghai district
When you are looking for plastic toys suppliers, the company you cooperate with in the end is surely located in Shantou.
Shantou is the center of plastic toys, tens of thousands of toy factories are located here.
Shantou started making plastic toy products since 1990s, it wasn't well-known to most toy buyers until 2005, it's now different, it's regarded as the capital of toys nowadays.
When you visit Shantou, the supplier you contact will take you to toy showrooms.
How many showrooms are there in Shantou?
Uncountable.
How many products are there produced in this city?
The answer to this question is also: Uncountable.
An independent toy showroom was a necessary part of every toy company , almost every toy company had their own independent showroom before the year of 2010.
Later on, local businessmen invested showrooms together to serve local toy companies and showrooms became larger and prosperous, it's good for clients to source their products.
The connection of every showroom is quite complicated, every showroom has a group of local toy companies behind, why companies visit a certain showroom? There are several reasons,
a: Interest.
b: Shares.
c: Cooperation.
d: Friendship.
Whatever, uncountable showrooms are here in Shantou, there must be a reason for a company to take you to visit a certain showroom.
What you need to do is to enjoy and pick your toys in Shantou, and your supplier's advice of products is important, it's what defines a professional supplier and a simple suppliers.
The sincere suggestions for you when you choose a company to work with:
1: Local toy companies are better, they have stronger connections with local factories, some local companies even have their own factories, this advantage is irreplaceable in comparison with trading companies in other regions.
Since Shantou is the capital of toys of the world, your choice for a toy company should be a company which is located in this area.
2: Before visiting a supplier, you must get quotes from several toy companies from toy fairs or on the internet, and you can compare not only the Items, but also the profession of each toy company.
Profession is always the key point.
3: Using your own knowledge to analyze your suppliers, making sure it's a qualified supplier who knows toys and your market the most.
As being a toy supplier for years, I have a new definition of a good supplier
1: A good supplier is not only the one who has the products clients need.
2: A good supplier is not only the one who sells products to clients for them to make profits.
Then what is a good supplier?
A good supplier is the one who cares what clients care, who provides cutting-edge profession behind to help their clients in business and to make clients worry-free in business.
So clients could wholeheartedly fight in the business battlefront, because they know: they have a very good supplier with best profession behind.
We stick firmly to this Ideal since the establishment of our business, and this Ideal makes us who we are today.
We think every successful toy supplier in the market has the same features:
1: Profession: Years of experience and hard work.
2: Responsibility: Care more than what clients care for their products.
3: Experience/background in manufacturing: Trading companies must be equipped with manufacturing experience, it's a great treasure for both the company and its clients. As I said earlier, trading is not only buying and selling.
4: Experience of dealing with big orders: Experience of handling more than 100 plus toy containers easily within one month, it's a credential for a successful supplier. When a supplier has experience of handling many orders within a very short time, you will never need to worry about any smaller orders you place to them, it will always be fine.
5: Supplier of any international top brands: When an international brand chooses a certain supplier to start an important project, it means this supplier is one of the best suppliers already.
6. Molding technology: The toy molding technology of a supplier may not seem important to clients on the surface, but it is the key to victory and defeat when you expect him to carry out a bigger project. This knowledge could be used in product price controlling, quality controlling etc.
7: Love of the toy industry: Yes, Love of the toy industry is likely the last thing and the most important thing.
A supplier who has love for the toy industry, it means it's not only doing business for profits, while it has the 6 more features listed above, don't you think he is your "Dream Supplier"?